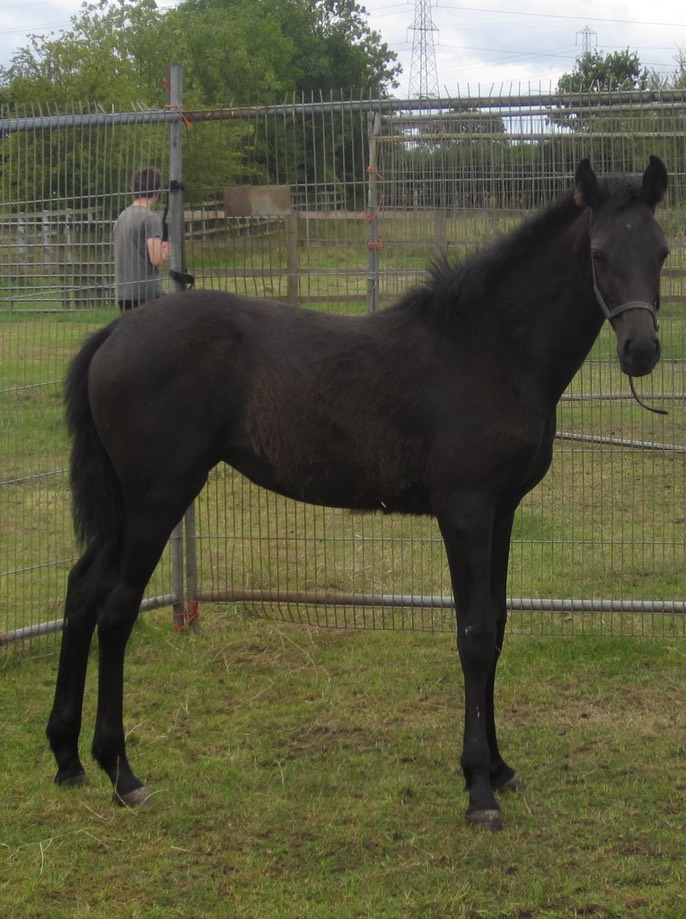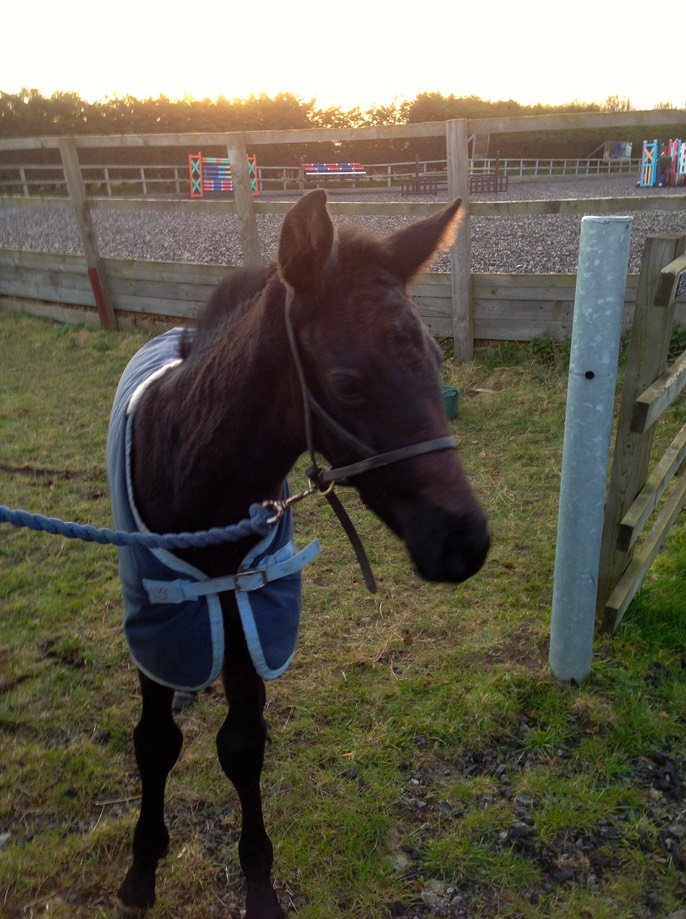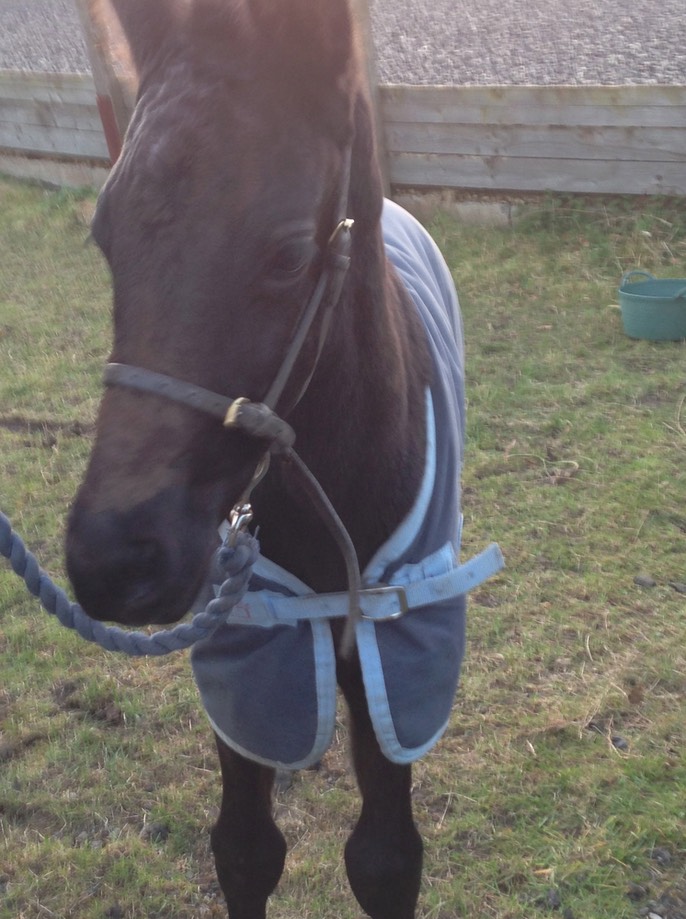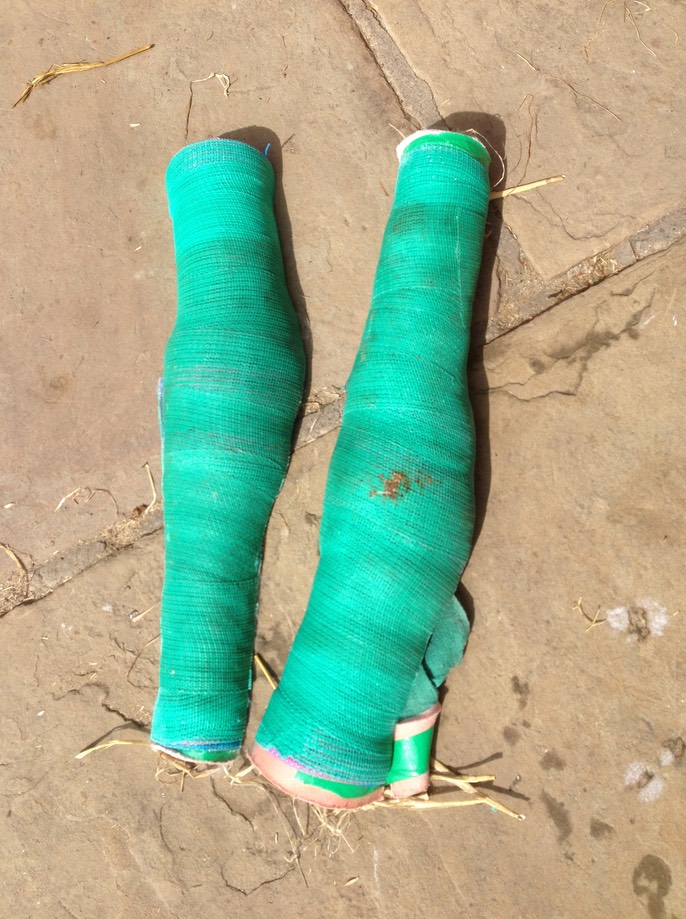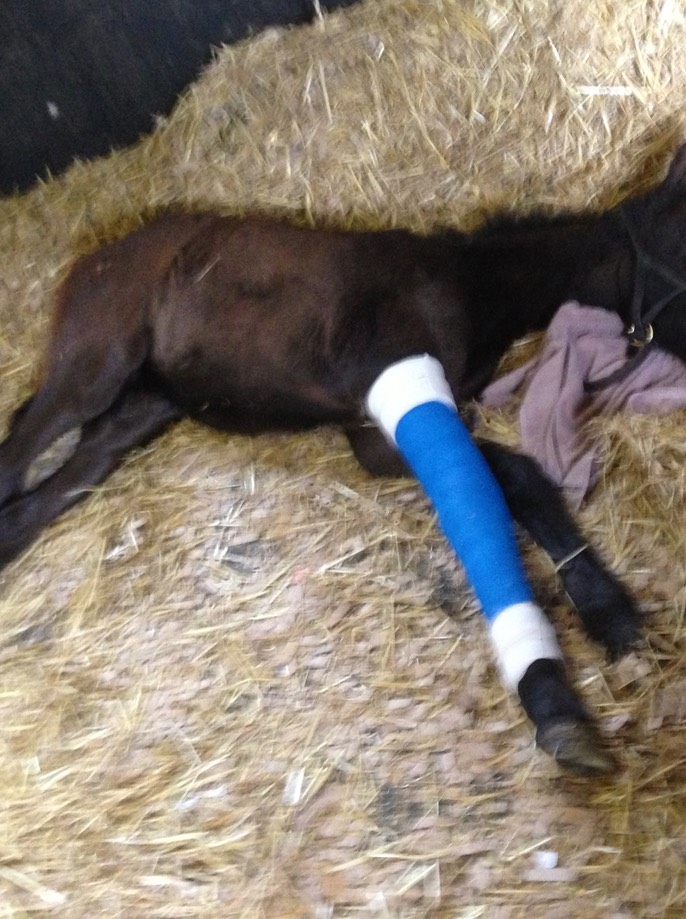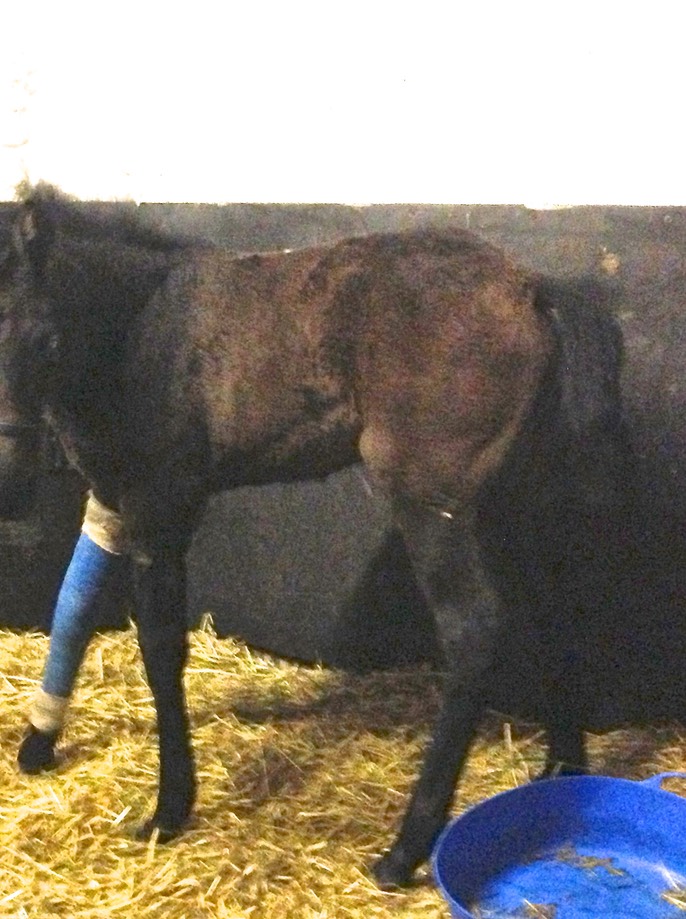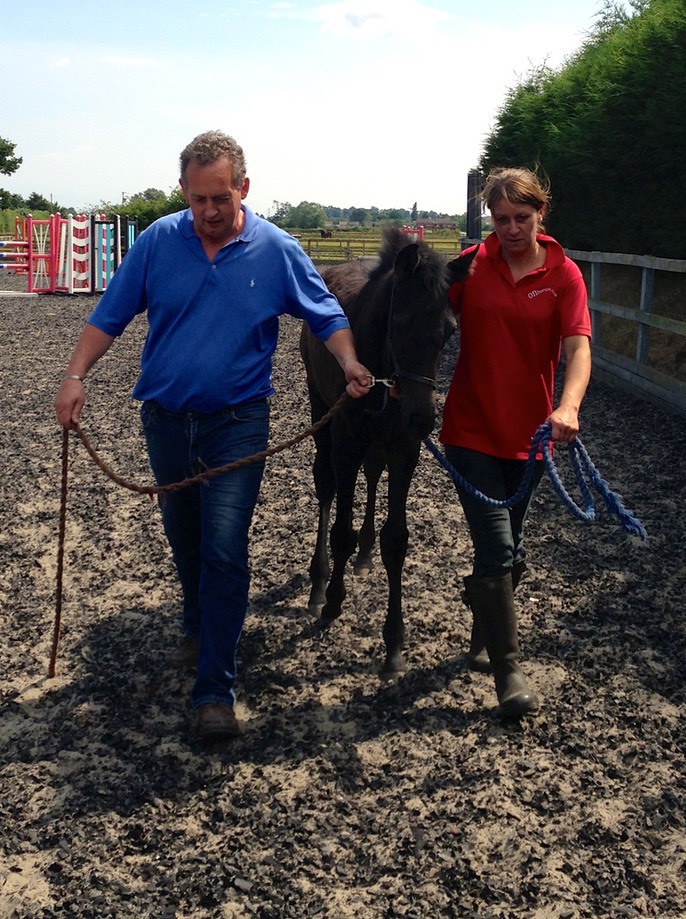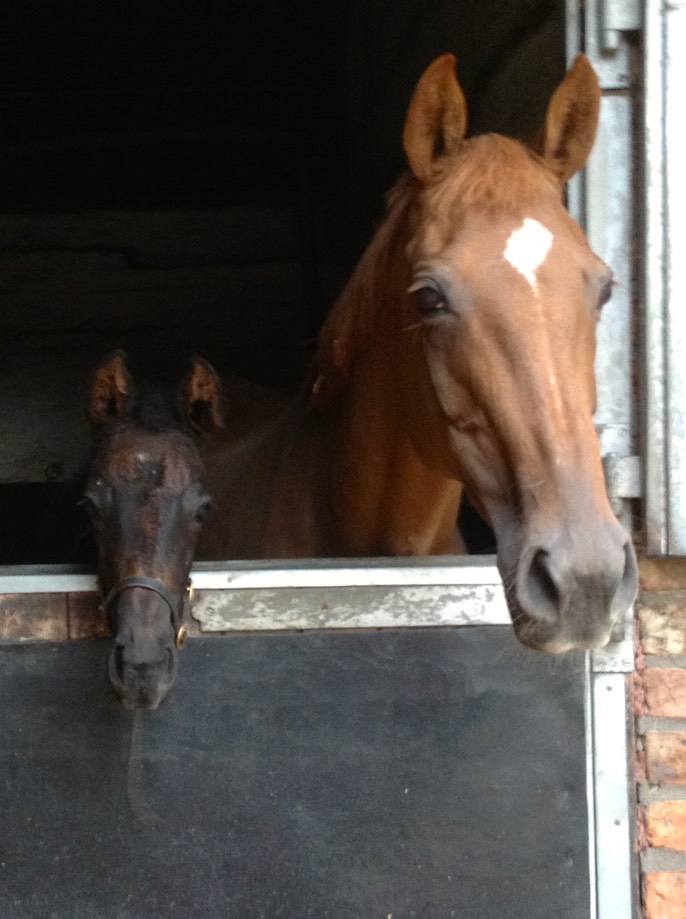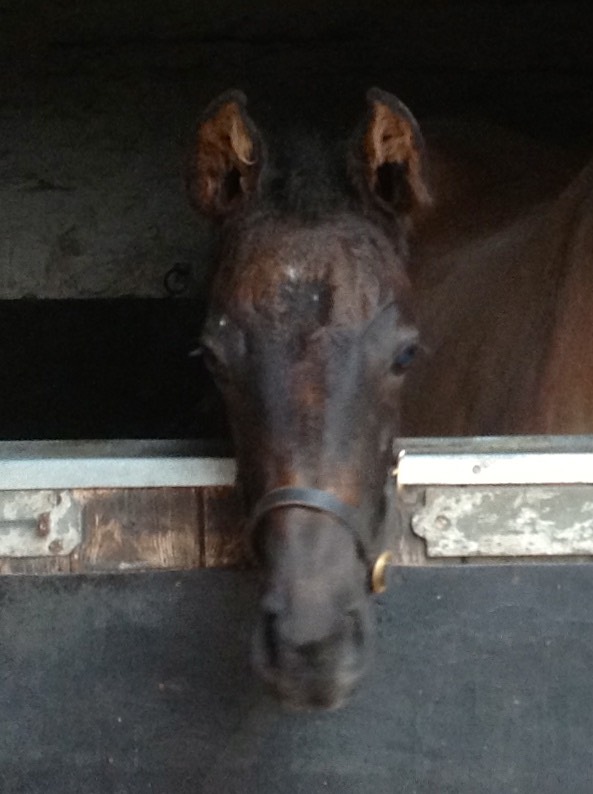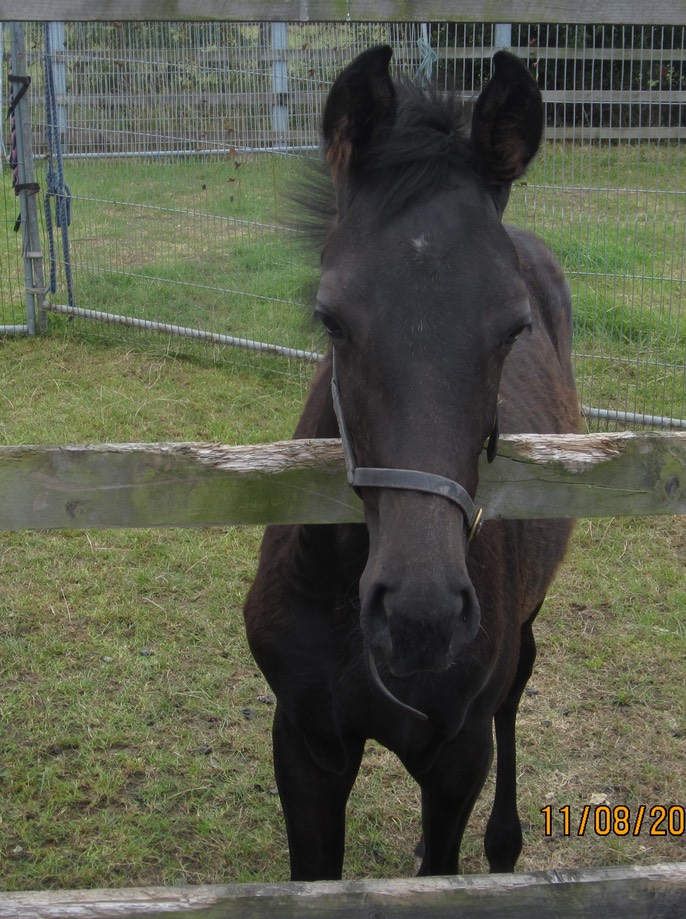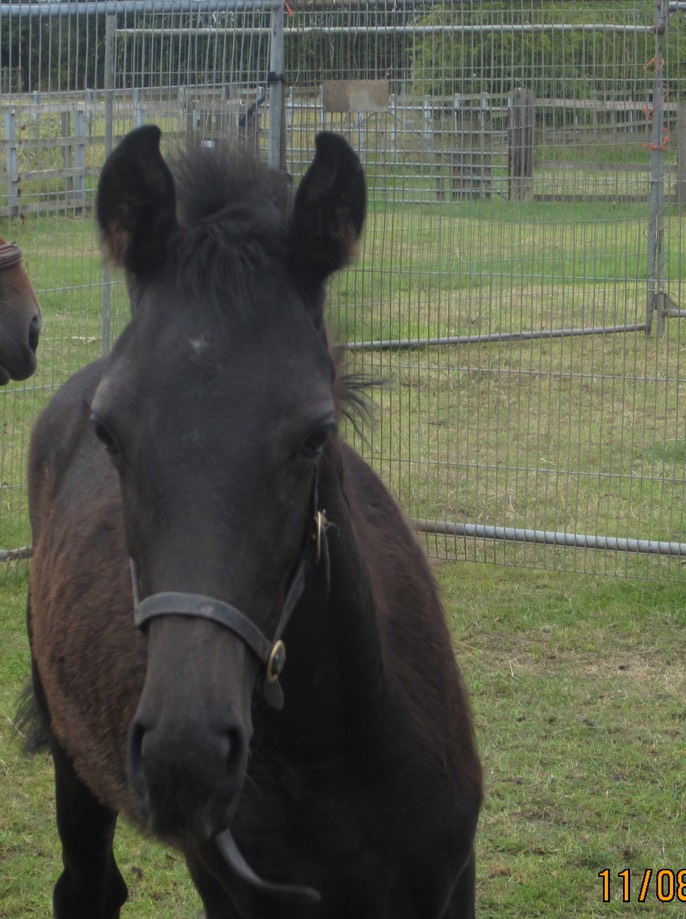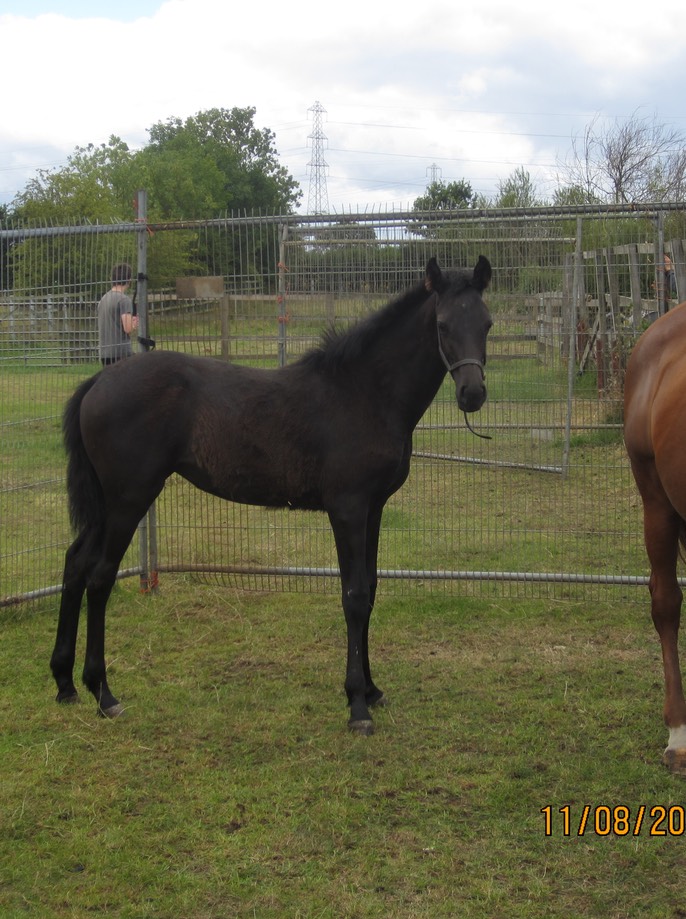 By Parco out of On Fire  Black / Grey Filly Foaled 26th March 2013
Trendy loves to JUMP!!! From being born, she showed strength of character, will power and a HUGE Leap! But this was to lead her into trouble...
On 7th May we were horrified to find Trendy lame in the field.
Our worst thoughts were true when she was x rayed and shown to have 4 fractures in her right knee. A fracture of the splint bone, complete with the collateral ligament, and three more small fractures inside her knee.
After months with her leg in plaster casts, and even more months of box rest and careful nursing, and rehabilitation she can now go out in the paddock. 
She does appear sound in all paces after her ordeal, she is walking (and leaping) well, and the vets are really pleased with her, she continues to have a fabulous temperament.
We don't know what her long term prospects will be, she will make a wonderful brood mare, and may yet even have a riding or perhaps even acompetition future, but she is loved by all, for her sweet nature, intelligence, good attitude and fab looks also (bar one broken leg!)
31st March Trendy bred a colt foal by Diarado Stable name Ping show name On Watch