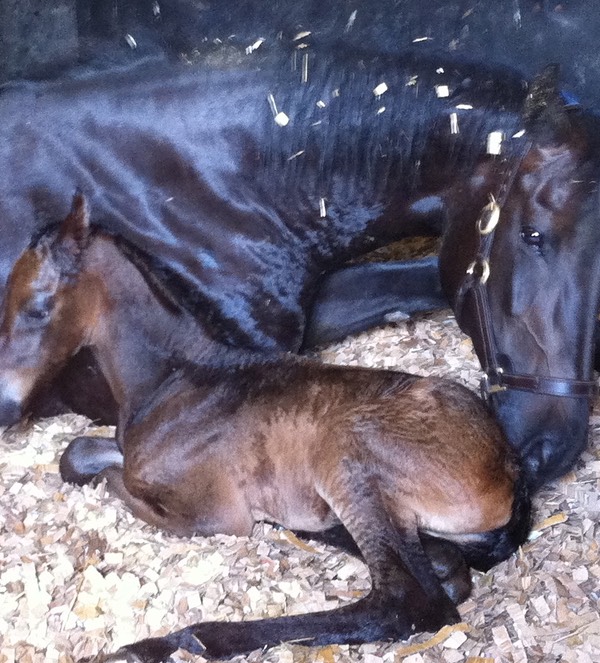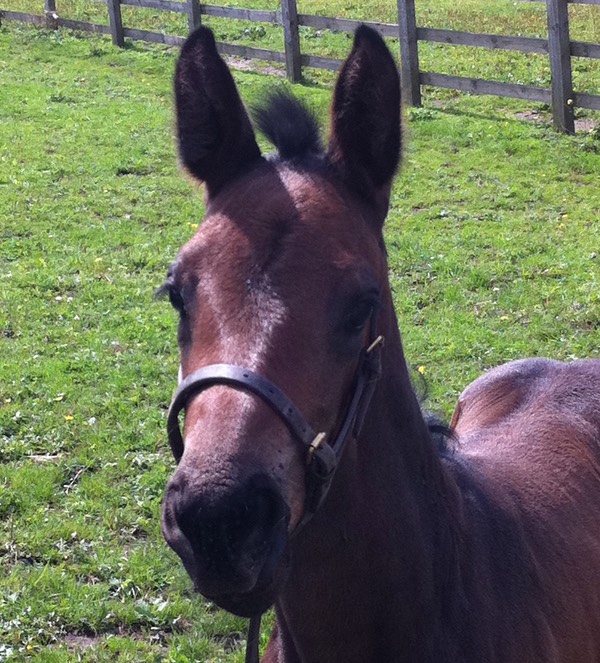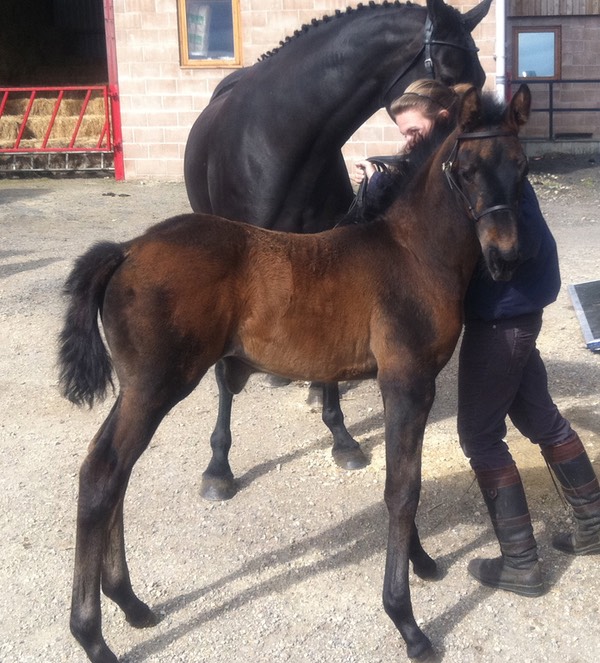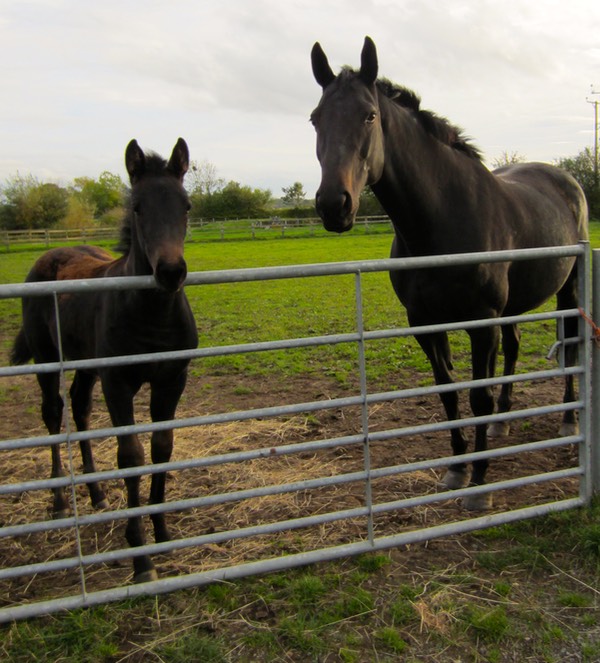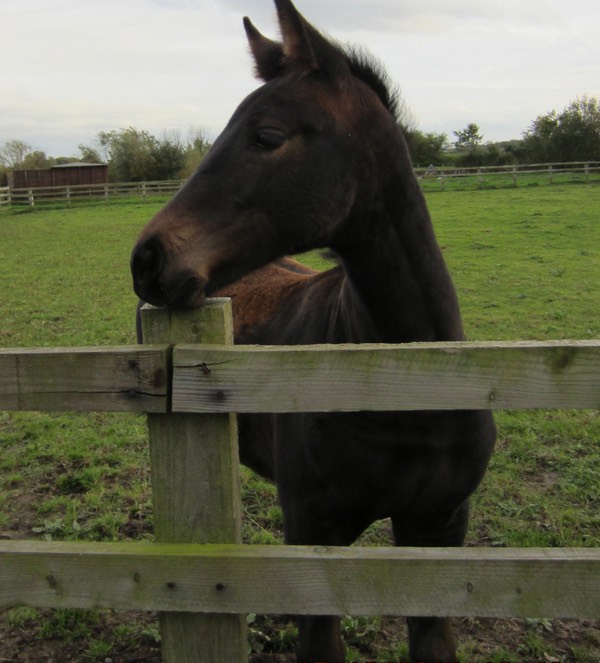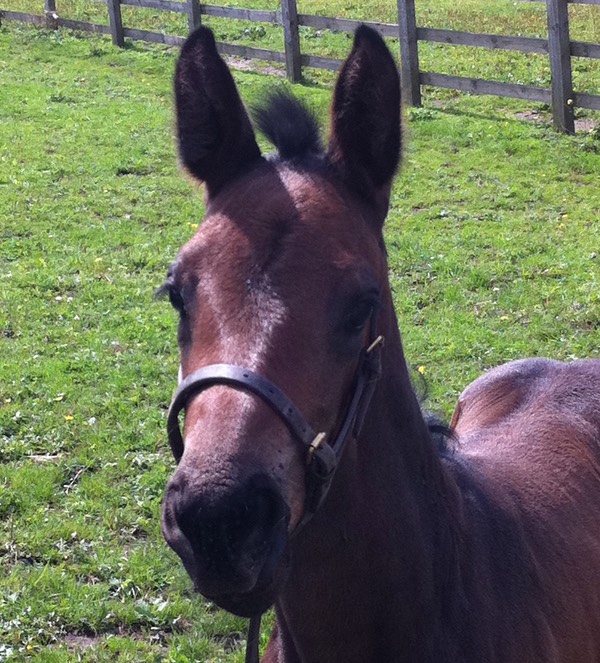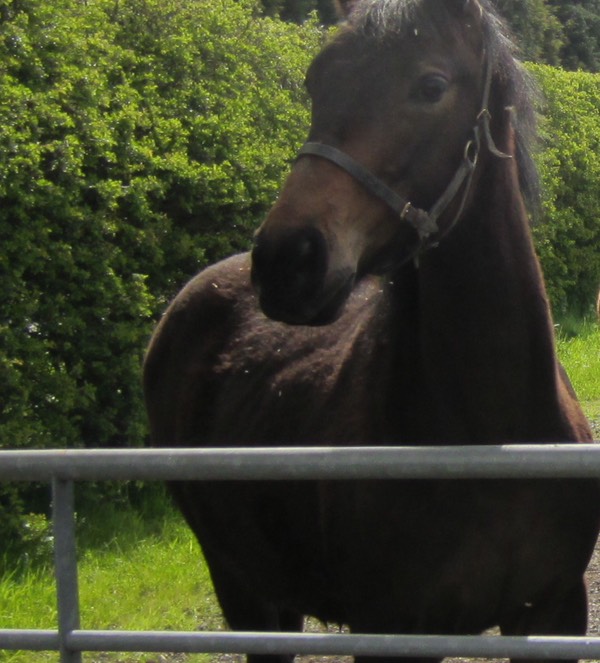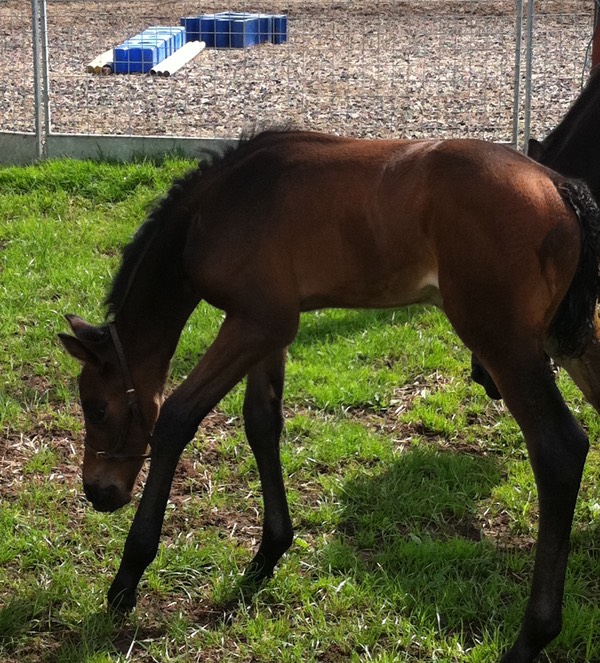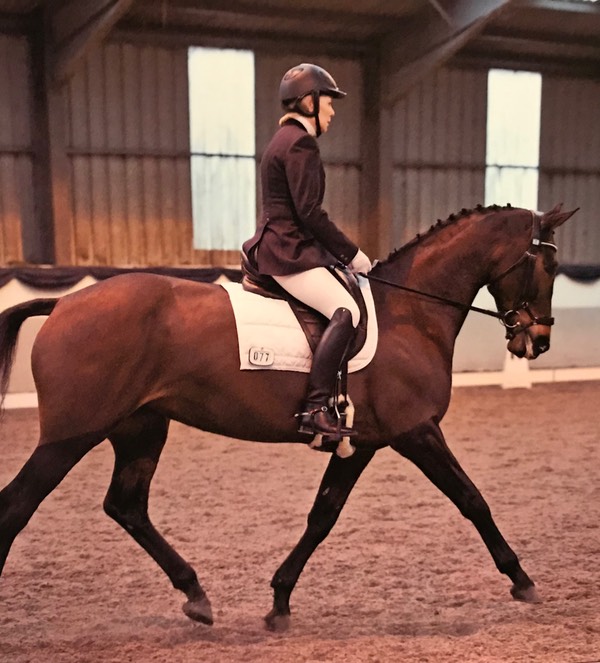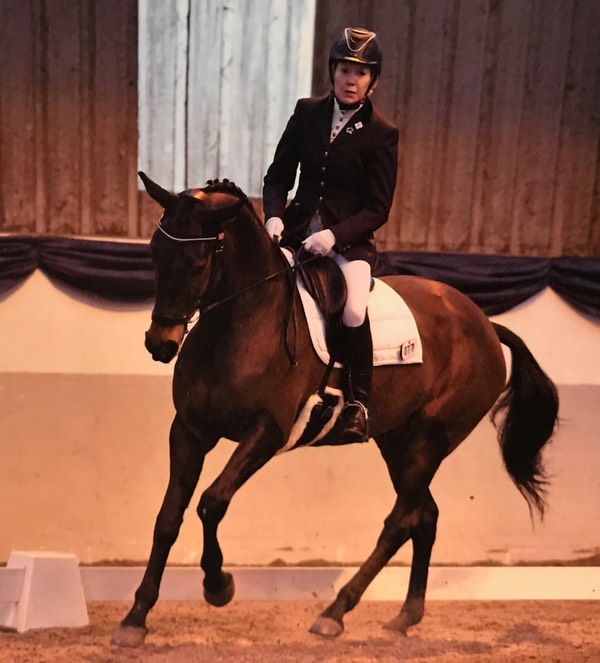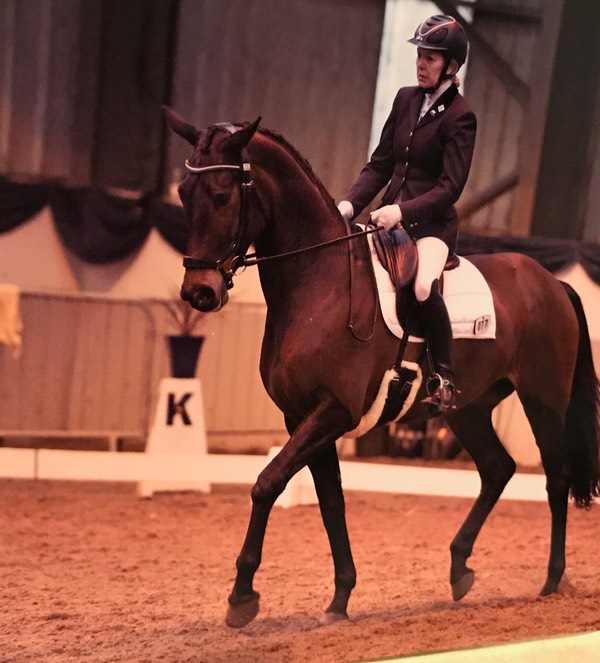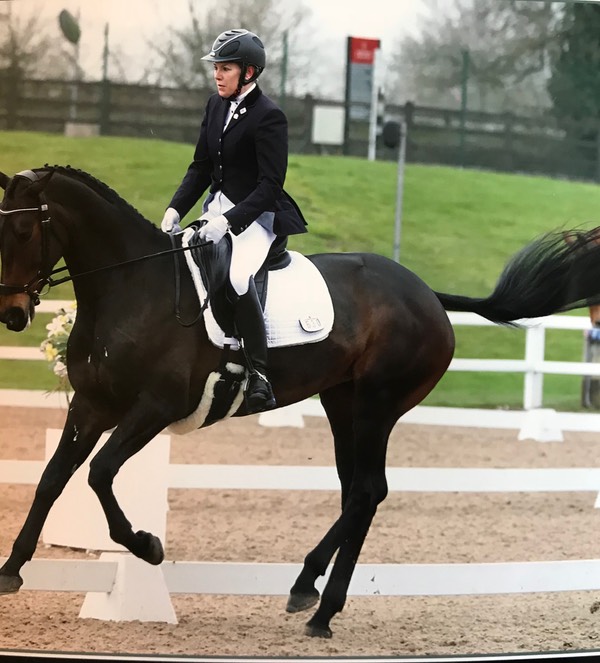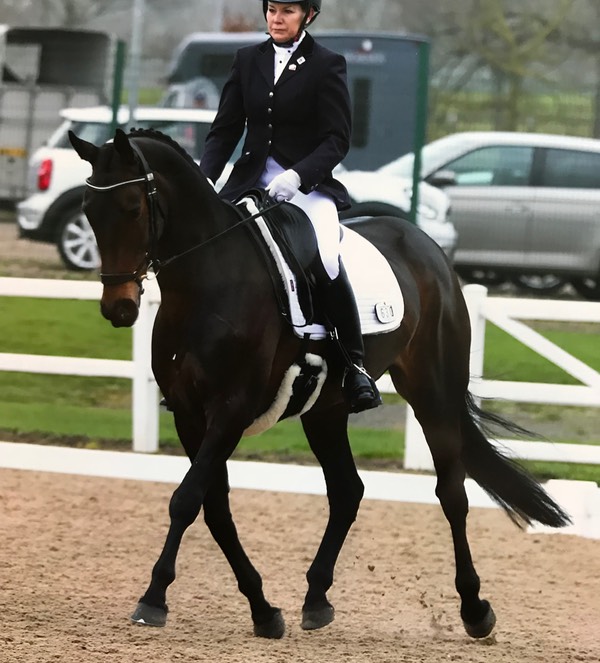 Born 8.42 am 3rd August 2011  Bay/ Brown Filly to mature to 16.1 hands
Out of ISHD On a Promise
By Grafenstolz
This elegant filly was brought in Summer 2013 to quietly learn the basics, going on the walker, learning to lunge and long rein and in hand work. She is currently turned away again to mature.
Backed and lightly ridden away by Jolyse in early 2015.
Currently being ridden and schooled on by Alyse.
Whinney has competed in two dressage competitions gaining 1 first and 2 seconds from 4 starts with percentages approaching 70%