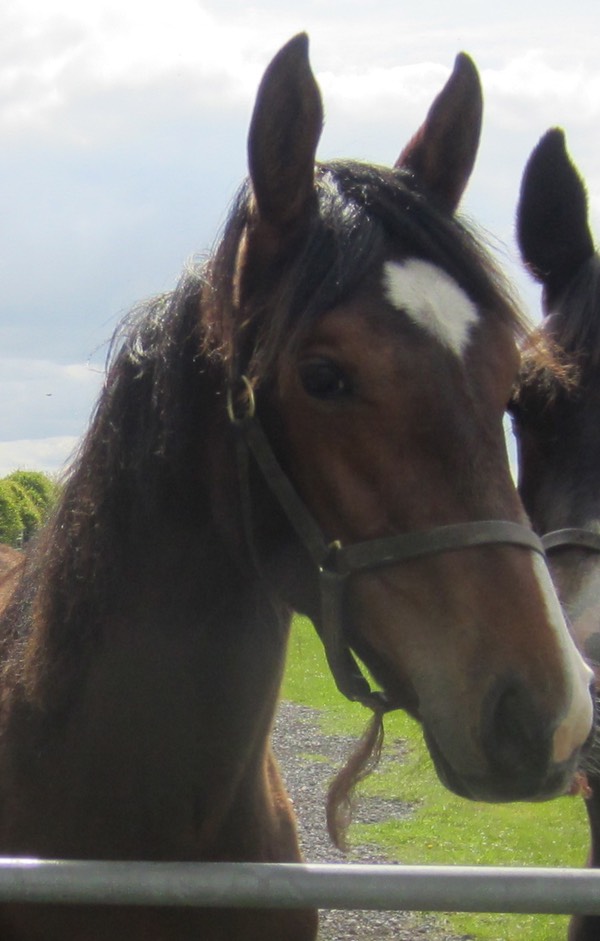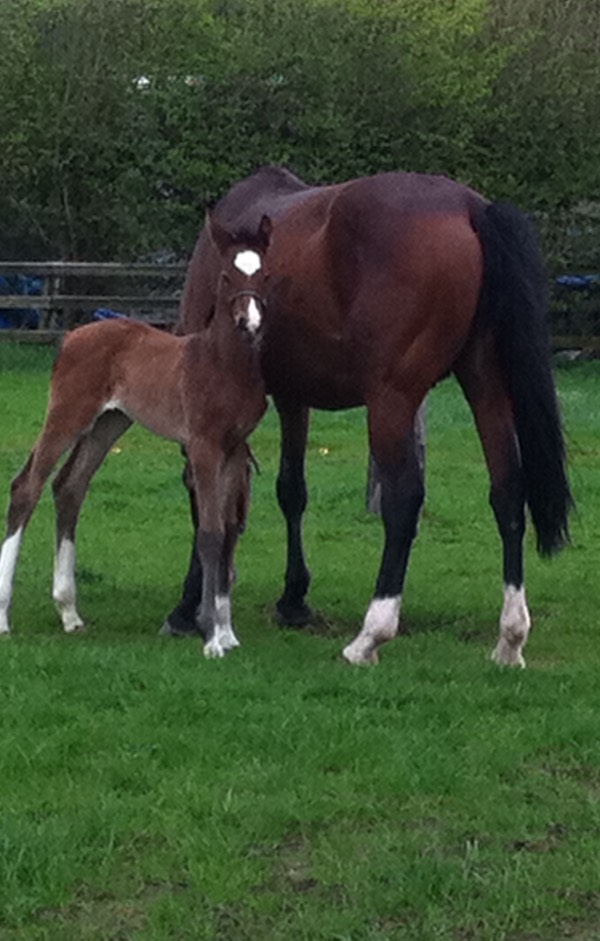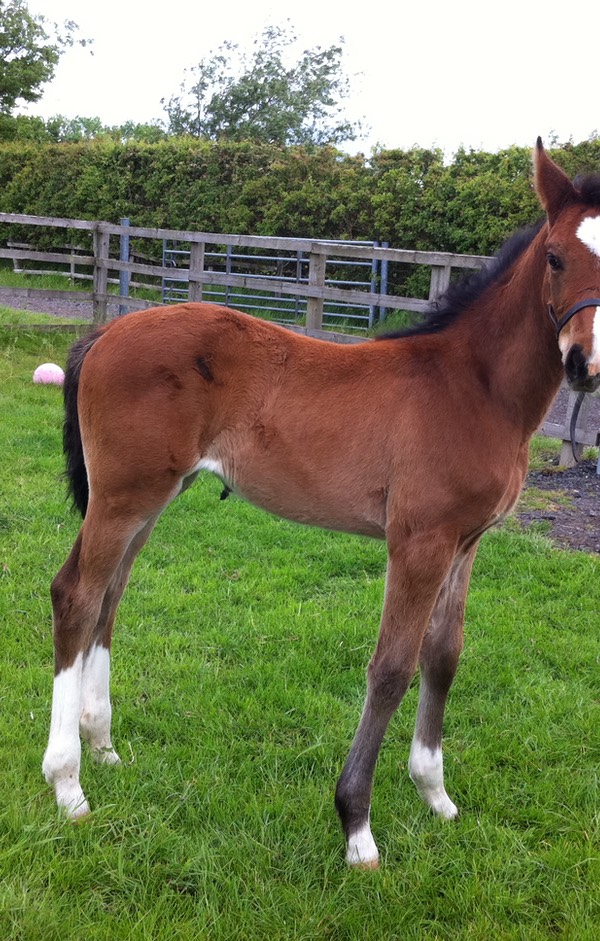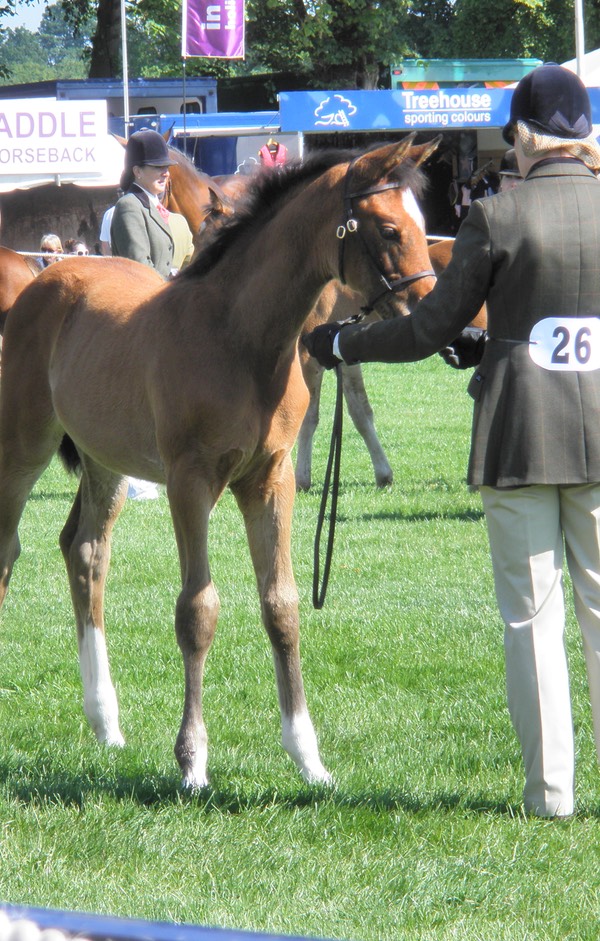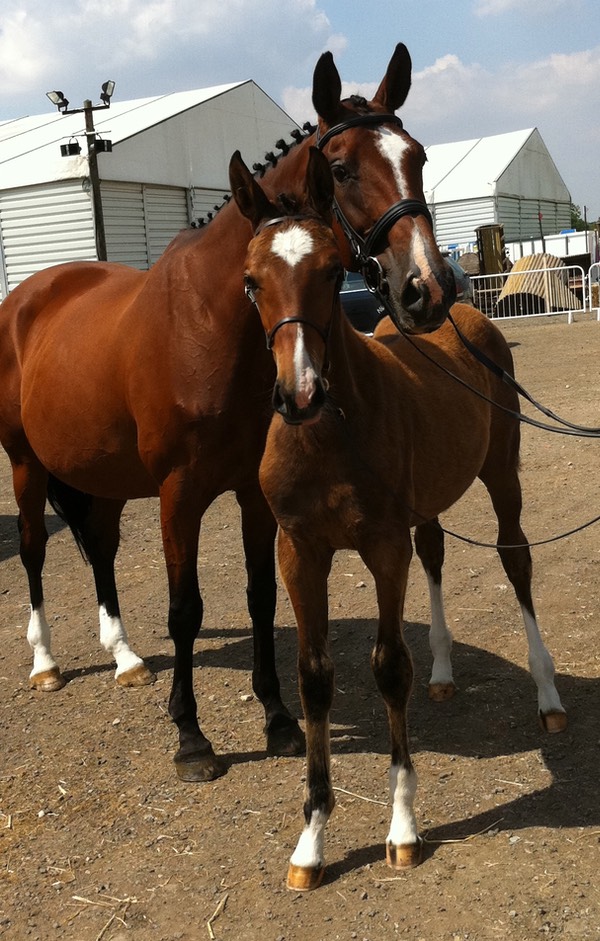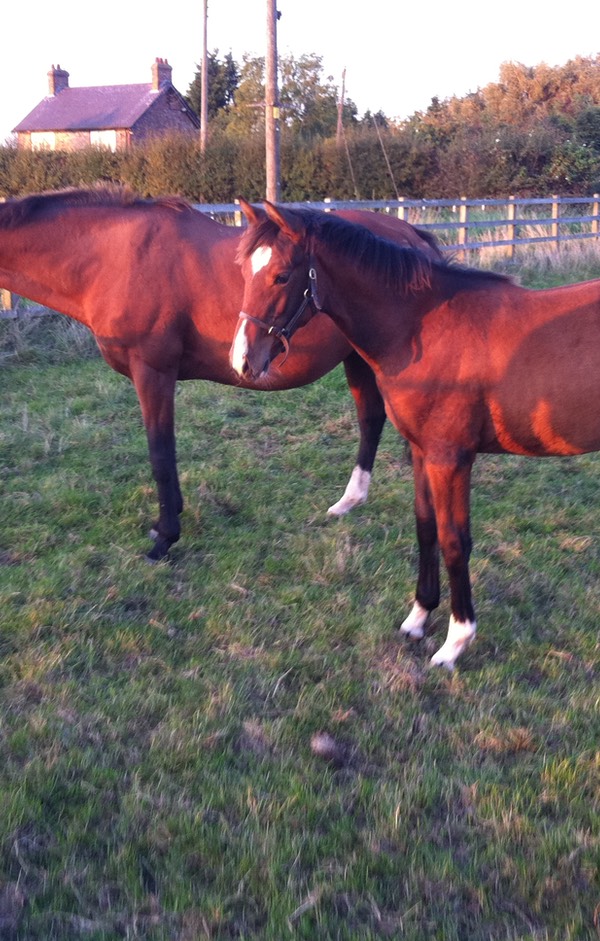 Born 25th March 2011 - Bay Filly
Penultimate foal from On High
By Lux Z Grand Prix Gold medal wining Show Jumper, and Prolific sire of Competition Horses
BEF Graded Higher First Premium with 8.64 at the BEF Futurity 2011
Athletic and full of presence Luxy was brought in in early summer 2013 and learnt the basics including wearing boots, a lunging roller and gentle side reins.
She has learnt to lunge and long rein, and really loves her work aiming to please, and show off her fabulous athletic paces. 
She has so far proved to be bold and very intelligent, and now been turned away again to grow on.
Summer 2014 Luxy was brought in to repeat her basic education on the ground and in hand, and was backed and ridden away. She has proven to be well balanced, and level headed, and happily walks, trots, and canters in the arena, and has proved to be bold and willing when ridden around the farm.
On Luxe had a bay filly foal On Parade
( - Bling to her friends) by  Herald 111 on Sunday 17th May 2015 We are proud to say On Parade was graded Elite by British Breeding Futurity in 2015 at Arena UK