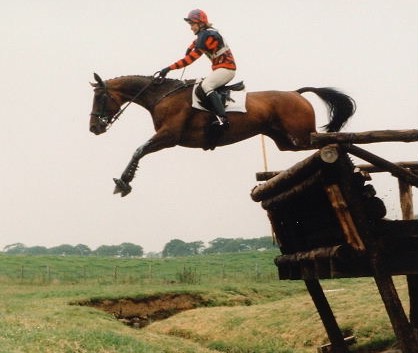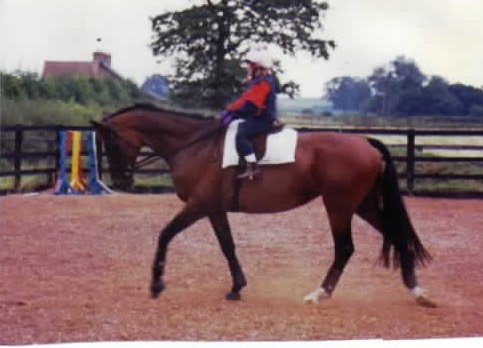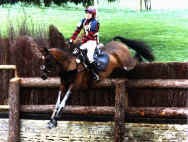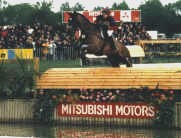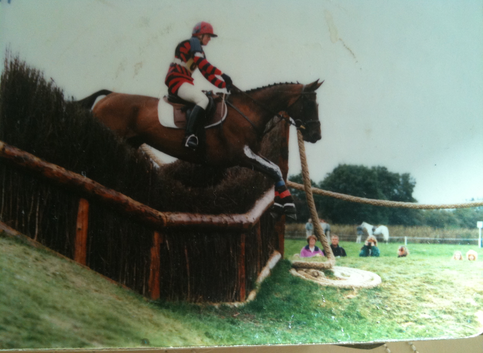 It really all started with Augermist who was purchased locally as an unbroken three year old in 1989 with potential for dressage, though Augermist (Merc) had ideas of her own! 
Little did we know at the time how she was to shape our lives. 
Bold, a little wild, with extravagant paces, fantastic feet,  and correct limbs, she found dressage rather tedious for her exuberant nature.
Together we went on to complete Badminton, and Burghley 4* Event clear three times.
By Augermann, a  17.1 hand bay Hannovarian Grade A Show Jumper, out of Gay Emma by Thoroughbred HIS Graded Stallion St. Elmo.Gay Emma was well known in the hunting field proving totally fearless with her owner Deidre Walker, 
Augermist was home produced throughout her career, and although we had success in BSJA classes and Affiliated Dressage to Medium level her real talent showed across the country, where she was quoted by many as being a 5* horse.
Augermist has proved to be our foundation Brood Mare, she was incredibly tough and very sound with beautiful limbs, and also retired sound.
Regrettably we only managed to breed one live foal from Augermist (On Song) when she was a four year old, before losing her to chronic grass sickness when retired.