I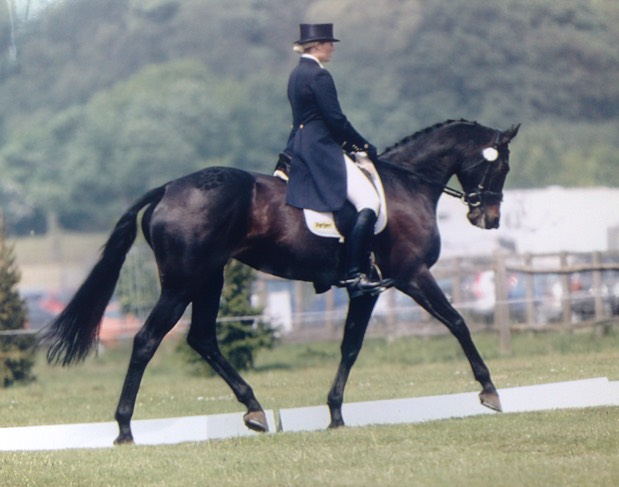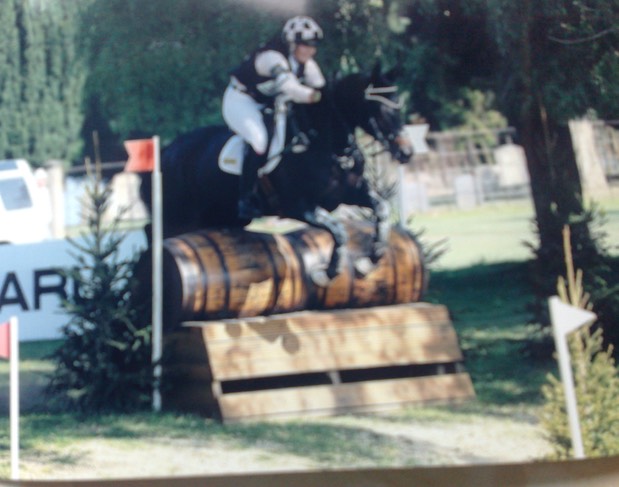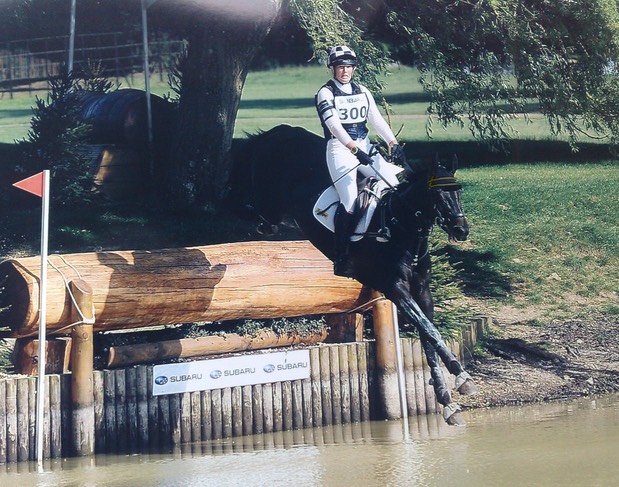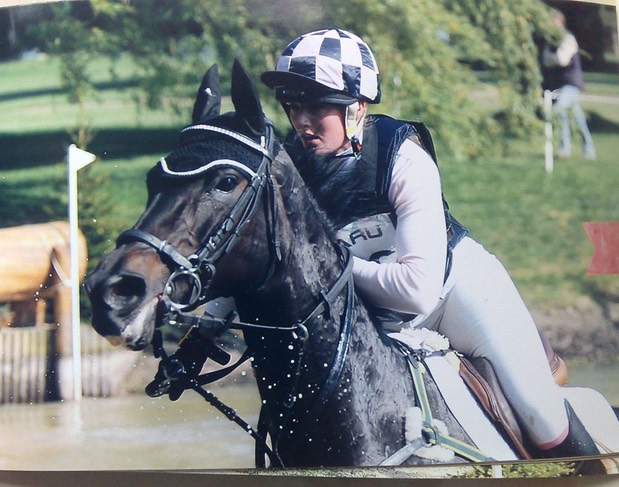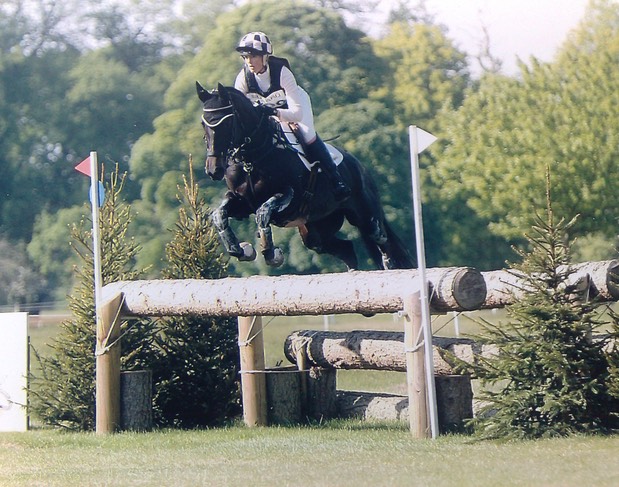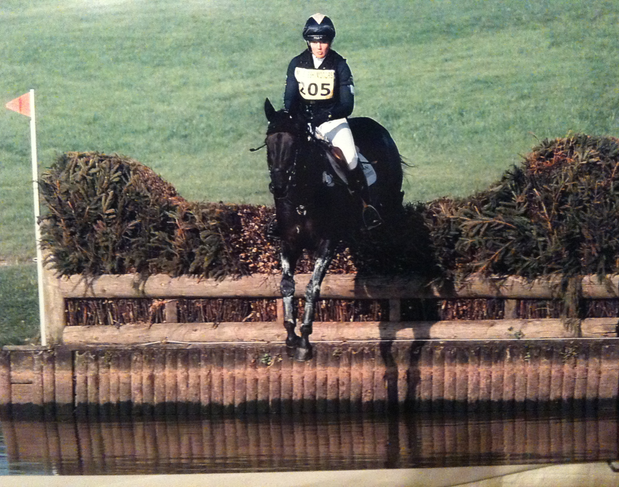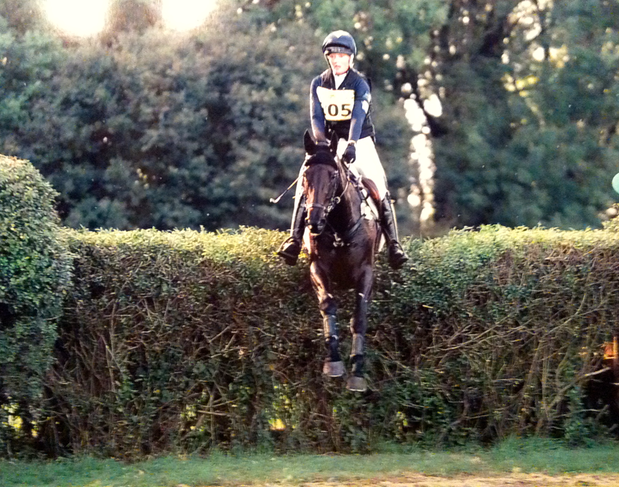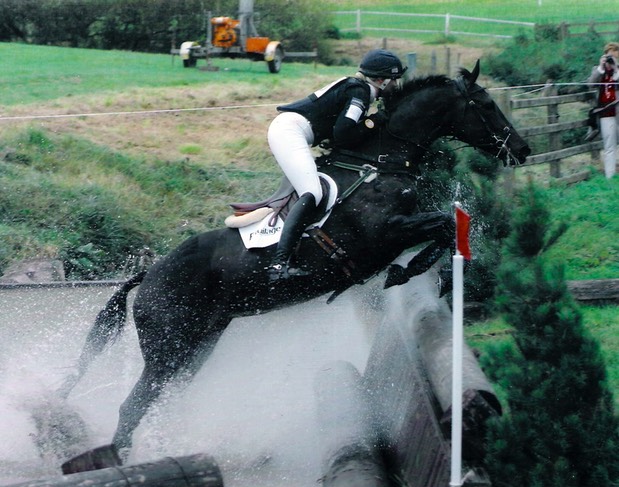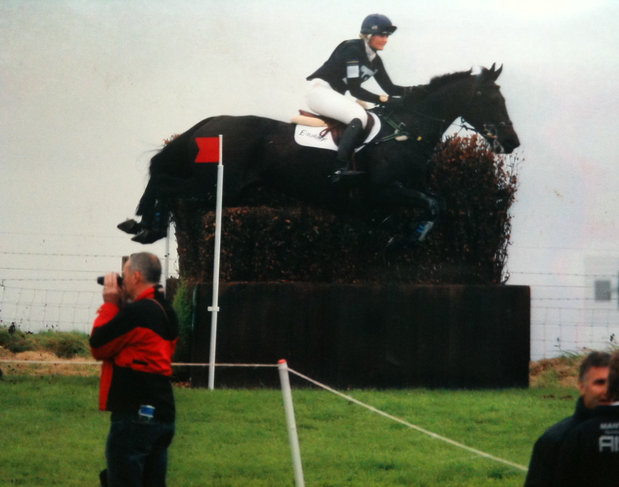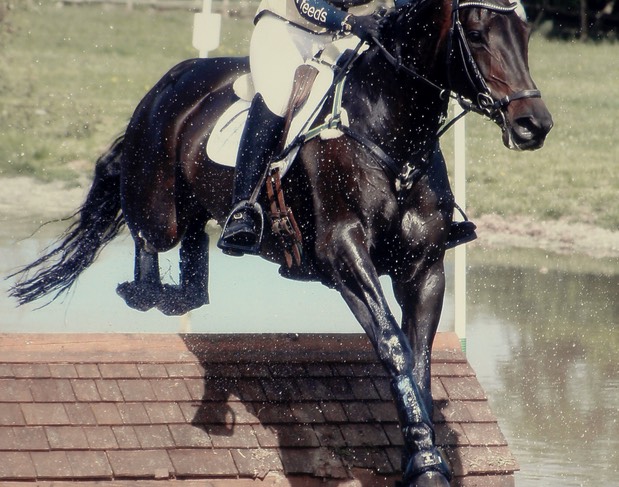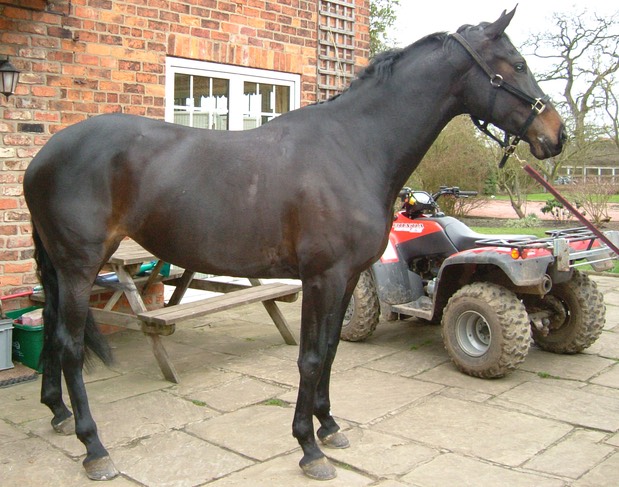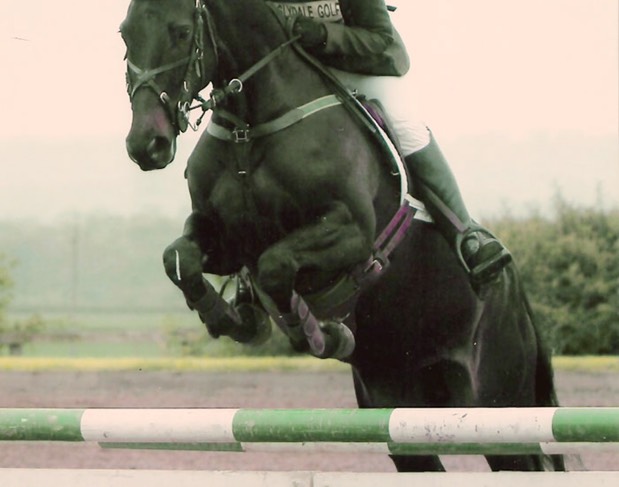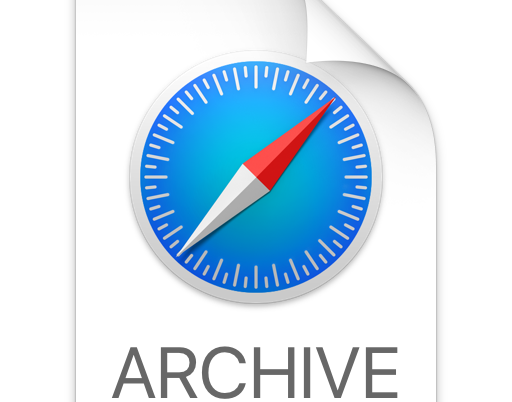 ISHD On a Promise, (otherwise known as Capri or Bertha) was bought in Ireland as a 5 year old.
By Kalizan (Bay, born 1992 height 166cm) a Grand Prix Show Jumper now in USA, out of Stay Cool a Grade A Irish Show Jumper mare, who proved to be an incredibly talented speed horse.
Born by Embryo Transfer, and bred by Alison Corbally as part of Irish Sport Horse Development "ISHD Borage" was given Head Stud Book Status.
On a Promise loves jumping, and excelled across country, being very bold and honest. 
The dressage was another matter. Although capable of all advanced movements, and having three beautiful paces, she hated it, and the judges found they were able to use their full range of marks (!) Though she does have 18 British Dressage points!
On a Promise retired sound, catching in foal immediately to Grafenstolz, who looks almost her double.
2011 Dark Bay Filly  On a Winner Stable name Whinney by Grafenstolz Born 3rd August
2013 Bay Colt On a Breeze Stable Name Breezie by Lux Z Born 22nd April
2014 Bay Colt On a Vision  Stable name Louie by  Royaldik. born 28th April
2015 Bay Filly 'On a Wish' Stable name Pandora by Sir Donnerhall foaled 2nd May 
After taking On a Promise to SHBGB mare grading we were disappointed to learn they would not give her Head Stud Book, as her grand dam was not authenticated in her Irish Sport Horse passport, therefore making her ineligible.
Her SHBGB Mare Grading  results are as follows
Front, Shoulders and Withers 8 
Head Good, Neck Good, Withers and slope of shoulder Good, Depth/Width/Ribcage/Chest Good
Top-line and Quarters 8 
Top Line and Back Good, Quarters Good, Thigh Good
Fore legs 7  
Bone Adequate, Alignment a little straight, Joints good, Pasterns Good, Hooves Good
Hind Legs 8 
Alignment Good, Joint/Hocks Good, Pasterns Good, Hooves Good
Correctness of movement 7.5 
Correctness in front; Walk Good, Trot a little close Correctness in Behind; Walk Good, Trot a little close
Loose- Carriage & Elasticity 7
Walk V. Good, Trot Lacks Power + Impulsion Behind, Power and Flexion of Hocks Lacking Power- Plenty Flexion, Freedom of Elbow V Good
Performance/ Progeny Performance 5  BE Intermediate Points, BD Points
General Impression 8  Substance Good, Presence V Good, Scope Good, Quality V Good
No Comments, Overall mark 8.35 out of 10
Early spring 2017 sold to continue breeding top class youngstock